Every year The Tribe goes on a mini-vacation the weekend after Christmas to celebrate my dad's birthday. We pack up the car and drive an hour over the mountains to Heber, Utah. To kick off the weekend celebration we all went snow tubing at Soldier Hollow, a cross country ski resort which hosted events for the 2002 Winter Olympics in Salt Lake. We have been tubing there for the past four years, but this year was by far the best one yet!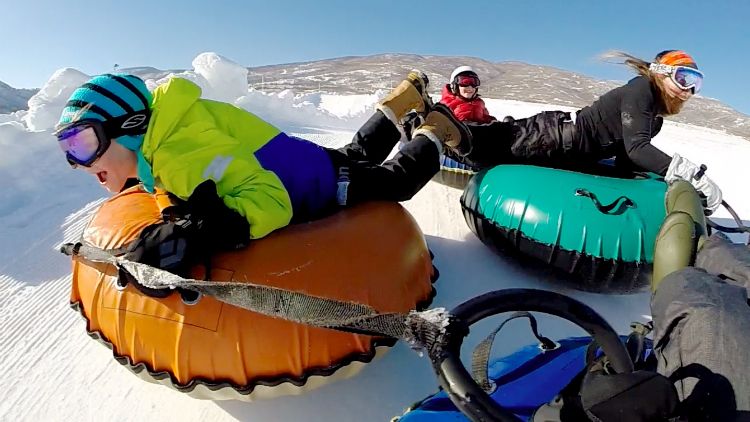 Liam (bro #3) + Me + Maxwell (bro #5 and youngest tribe member) [photo credit: Pelle]
Twin pic + the ever enthusiastic Brennon (brother #2)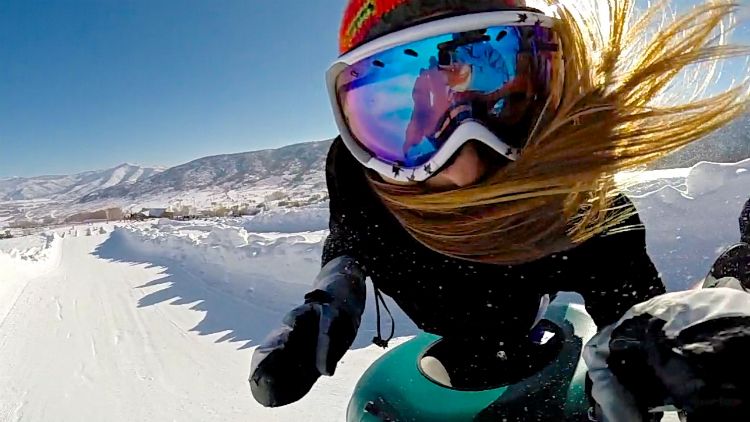 I got a little bit of air on that jump... plus some seriously windswept hair!
[photo credit: Pelle]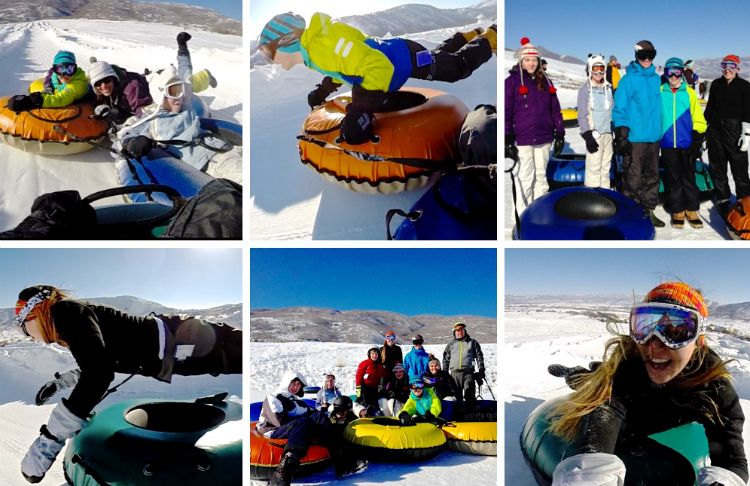 We seriously had such a fun two hours and got in near a dozen runs. The only bummer was that they capped tubing groups at 3 tubes for safety reasons.. But we mayyyy have broken a few rules and run past the staff at the top to form an 8 tube mega group our last run.. ;)
This video is super short (about 45sec) but a fun tubing snippet!
Three of us older siblings formed the most perfectly aerodynamic tubing formation and because of that I found myself flying in the air not once, but twice as I spearheaded our tubes zooming down the mountain. It is just a miracle I didn't completely fall off!
Tribe Tubing
from
Jessica Oglesby
on
Vimeo
.
You could say that the tribe goes hard.
While most schools are back in session now, I somehow lucked out with two more weeks of break! And I am stoked! So not ready to go back to school yet, I'm having too much fun at home!
Turns out that Utah is quite the winter wonderland!